Markfader - Pound4Pound Instrumentals Round 1
Submitted by mfizzel on Mon, 02/02/2009 - 10:09am.
Instrumentals | Mixtape Torrents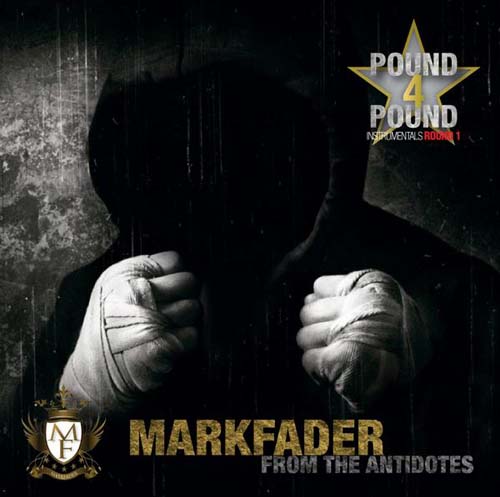 Here goes Markfader's first instrumental tape in his 12 round series, look out
for a new drop every month. For those not familiar Markfader is the producer &
beatmaker for The Antidotes.
Also be on the lookout for the Jo Well & Markfader EP in the future.
If you have any questions or song submissions regarding the beats hit them up:
Joweezy1984@yahoo.com
Markfader@TheAntidotescrew.com
01 - The Showdown
02 - Scooby Snack Break
03 - Ain't Over Yet
04 - Get Down
05 - That Boy
06 - Heart of A Lion
07 - Gotta Get That
08 - So Pure
09 - Ice Cream Sundaes
10 - Gold Pedals
11 - Rock Away
12 - Borderline
How To DOWNLOAD