Mick Boogie - Numero Uno (My Name Is Mick Boogie)
Submitted by mfizzel on Mon, 03/23/2009 - 2:49pm.
Classic / Old | Mick Boogie | Mixtape Torrents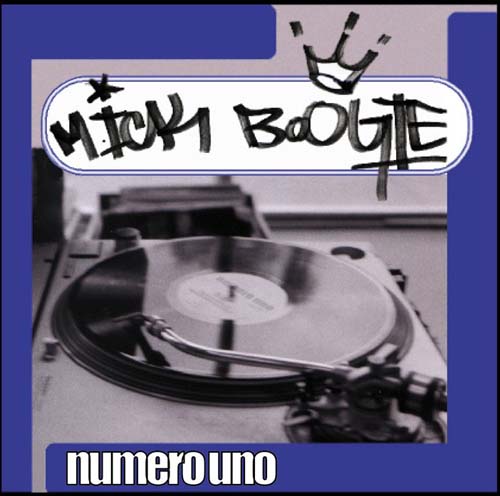 DJ Mars: Being that it is spring I think its time to move the mixtape clock up
just a little. One of the modern giants of the modern mixtape game is none other
than my man's DJ MICK BOOGIE. I know he usually doesn't put the DJ prefix
infront of his name but he's one of the few who actually deserves that title.
Mick is one of the few dj's who can be just as creative on his live dj sets as
he is on his tapes. Sometime late last fall Mick rocked a party in Atlanta,and I
took a look around and there were atleast 10 dj's there taking notes, myself
included. Not many can do a mixtape featuring Jay Z and Coldplay and make it
make sense. Not many people can play Seven Nation Army and Kanye West at a club
and make it make sense. Well Mick Boogie can and he does,trust me on that one.
In an effort to clearly explain who he is and what he does,just incase you have
been living in a cave without the internet. I have some really cool treats for
you. Here is an example of how a perfect dj has grown up. First of all,Mick came
from the depths of the midwest(Cleveland,Ohio). He packed his bags and moved to
New York City,but wait he was already hot before he moved. Its kind of like
playing for the Lakers after you've already won a couple rings. To show you how
a real dj growns into a great dj,I've got 2 classic examples of Mick. First off
I've got his very first mixtape he has ever made," MY NAME IS MICK BOOGIE".
Second off I have the new classic "VIVA LA HOVA",featuring Coldplay and Jay Z.
You know how I do,I'm not getting into the playlist. That's your job,suckas.
Download now and thank me later.
How To DOWNLOAD