DJ DviousMindZ - Beats I Wouldve Gave Mickey Factz
Submitted by mfizzel on Wed, 02/04/2009 - 9:57am.
Instrumentals | Mixtape Torrents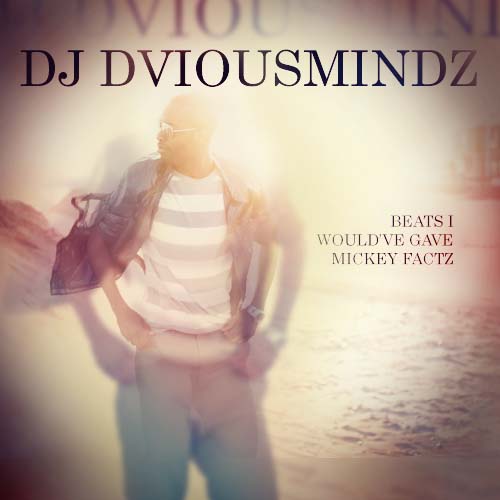 Hey I'm back with my 5th instrumental tape! Hope you guys enjoy it. Feedback is
always appreciated at www.myspace.com/dviousmindz, just send me a message or a
comment. Shout out to everyone that supported the Jo Well & Dj DviousMindZ -
Nickel and Diming E.P the feedback has been great! Shout out to all the
bloggers. Shout out to Dj Daddy Mack, KNOWxONE and Neji for trying to help me
find a graphic designer, shout out to NERO of www.waveclubnewyork.com for coming
through with the cover. I got another E.P with my artist MNfrm that's dropping
on Feb. 25th 2009. The First single leaks next Wednesday so stay tuned.
2dopeboyz what up!? Thanks for all the support, I greatly appreciate it...next
up BLU!
thank you for your time and support
-dviousmindz
01-dviousmindZ-intro
02-dviousmindz-lovehate
03-dviousmindz-headedforhouston
04-dviousmindz-who told you
05-dviousmindz-backtomyroots
06-dviousmindz-creepin
07-dviousmindz-more
08-dviousmindz-ifieverdoyouwrong
09-dviousmindz-thelife
How To DOWNLOAD