DJ DviousMindz - Beats I Wouldve Gave Jadakiss
Submitted by mfizzel on Tue, 04/28/2009 - 5:09pm.
Instrumentals | Mixtape Torrents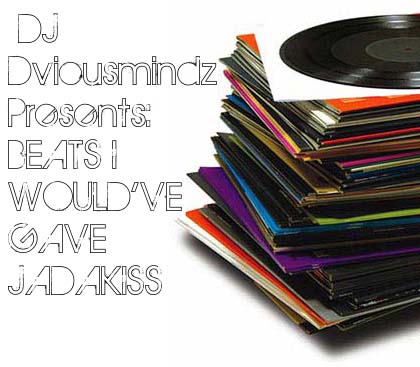 "Hey i'm back with my newest instrumental tape DJ DviousMindZ Presents - Beats I
Would'e Gave Jadakiss. I hope you guys enjoy it. Thanks for listening and your
support. Feedback is greatly appreciated at www.myspace.com/dviousmindz or at
www.twitter.com/dviousmindz."
01 - Dviousmindz-Intro
02 - Dviousmindz - Its Not A Secret
03 - Dviousmindz - Mirrors
04 - Dviousmindz - No Answer
05 - Dviousmindz - Walk On By
06 - Dviousmindz - I Cant Be Alone
07 - Dviousmindz - No Worries
08- Dviousmindz - Summer Place
09 - Dviousmindz - My World Is
10- Dviousmindz - Rubberband
How To DOWNLOAD