DJ DviousMindZ - Beats I Wouldve Gave...The Collection Part 1
Submitted by mfizzel on Wed, 04/01/2009 - 7:00pm.
Instrumentals | Mixtape Torrents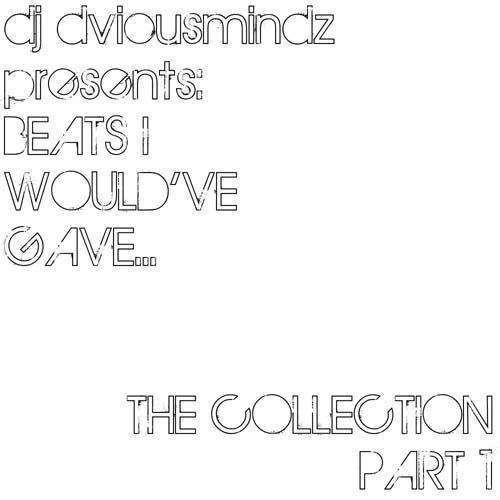 "Hey i'm back with my newest instrumental tape DJ DviousMindZ Presents - Beats I
Would'e Gave ... The Collection part 1. This mixtape is basically just all my
mixtapes in one file. I just thought I should put them all in one big file so
that those who have misses out on some of the mixtapes can have them.Thank you
to all the websites 2DOPEBOYZ, YUNG DREW, MR.X, MIXTAPE TORRENT, MIX FIEND AND
OTHERS for supporting me for so long, Thanks for listening and your support.
Feedback is greatly appreciated at www.myspace.com/dviousmindz. Another episode
of Scrambled Eggs Coming real soon!
Thank you for your time and support!"
The collection includes:
Beats I Wouldve Gave Blu
Beats I Wouldve Gave Lupe Fiasco
Beats I Wouldve Gave Mickey Factz
Beats I Wouldve Gave Nas
Beats I Wouldve Gave Common
Beats I Wouldve Gave Mos Def
How To DOWNLOAD