K-Boy , Glasses Malone & Kurupt - Swagger Like Cuzz
Submitted by mfizzel on Mon, 10/27/2008 - 6:08am.
Singles / Diss Tracks / Promo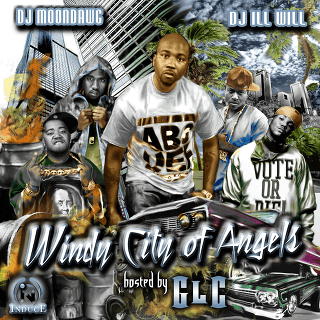 DJ Ill Will & DJ Moondawg drop the 1st single off their Chicago Meets
LA Mixtape "Windy City of Angels" Hosted by Kanye West's Good Music
Label Mate GLC. "Swagga Like Cuzz" features Blu Division's K-Boy the
Prince & Glasses Malone as well as the Dogg Pound's Kurupt rapping over
the highly heralded "Swagga Like Us" Instrumental originally featuring
T.I., Jay-Z, Kanye West & Lil Wayne.
Windy City of Angels features World Premiers from GLC, Hot Dollar, Ya Boy,
Guerilla Black, Roccett, Really Doe, Hot Stylz as well as newcomers such
as D-Pone & Romey!!
Windy City of Angels will be available in the following week!!
How To DOWNLOAD