Dirty Harry - Sudden Impact
Submitted by mfizzel on Tue, 06/20/2006 - 1:52pm.
Classic / Old | Dirty Harry | Mixtape Torrents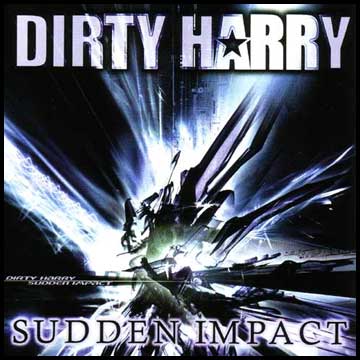 This 2001 release is another one of Dirty Harry's gems with the standard
Harry creativity & turntable skillz that defines a Harry mixtape. This joint
feature several exclusive blends from Biggie, Nas, Jay-Z & , DMX,
Marvin Gaye, Mary J. Blige, Ja Rule, Poster Boy, Ashanti, Brandy & more.

1 - Sudden Impact Intro
2 - Nas - One Mic (B.I.G. & 2pac Tribute)
3 - Harry Interlude
4 - Rap Figures I (Genesis)
5 - Brandy b/w Stillmatic beats
6 - Notorious B.I.G. aka. Body (Take You Home)
7 - Shaunta Interlude
8 - Shaunta feat. Da Brat - We Them Bitches
9 - Jay-Z feat. - Best of Both Worlds (Harry mix)
10 - Musiq - If I Would Knew (Eve blend)
11 - Famosa - Crimes & Rhymes
12 - Rap Figures II (Flashback)
13 - J. Lo & Ja Rule (Poor George blend)
14 - DMX - Most High (verse)
15 - Mr. Cheeks Freestyle
16 - Styles P. - Black Magic
17 - Season's Change (Ruff Ryder mix)
18 - P. Diddy - I Need A Girl (Notorious B.I.G. remix)
19 - Mary J. Blige feat. Ja Rule - Rainy Dayz (blend)
20 - Jagged Edge feat. Nas (Harry Rampage mix)
21 - Rap Figures III
22 - Kerry "Krucial" Brothers & Famosa Freestyle
23 - R.L feat. Poster Boy Shahied - Ghetto
24 - Glen Lewis - Don't You Forget (blend)
25 - Sudden Impact Side B Intro
26 - Rap Figures TV
27 - Mae West - 8 Million Stories
28 - Fats Freestyle
29 - Bathgate Freestyle
30 - Ashanti - Foolish b/w Illmatic beats
31 - Mr. Cheeks - Get Wild
32 - Cam'ron feat. Juelz Santana - Hey Man
33 - Marvin Gaye (blend)
How To DOWNLOAD