Mr Focus - Man On Mars (Hosted By DJ Noodles)
Submitted by djheat1200 on Thu, 01/29/2009 - 11:41am.
East Coast | DJ Noodles | Mixtape Torrents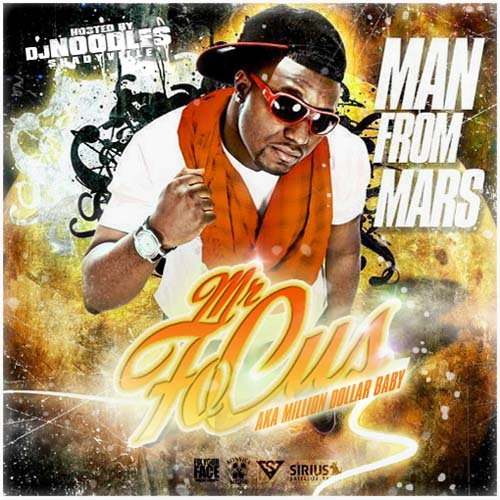 Who is the Man From Mars? Its up-and-coming Mr. Focus, coming to you out of Upstate NY via Brooklyn with his new project hosted by Mr. Fix Your Face, DJ Noodles. Tune in for 19 bangers from "The Million Dollar Baby," and get acquainted with one of the next representatives out of Upstate, and don't forget to Fix Your Face & Pay Attention!!!
1.Man From Mars Intro
2.Where My Hustle Is
3.Turn Me Up
4.Radar Remix Ft. Mr Focus & K.Young
5.Cross Dat Line
6.Focus World
7.Good Day (Ice Cube Tribute)
8.King Of The City (Remix)
9.Paper Planes Remix
10.Sky's The Limit
11.To Late Ft. Haz
12.I'm So High
13.Porn Star
14.So Hot Ft. Haz
15.Fresh As Prince
16.Sexy You
17.My Everything Ft. Haz
18.Fly Away Ft. Haz
19.I'm Up Next
How To DOWNLOAD