Mr. Focus - I Hate Mondays 3D
Submitted by RSS on Tue, 05/10/2011 - 9:52am.
General | Mixtape Torrents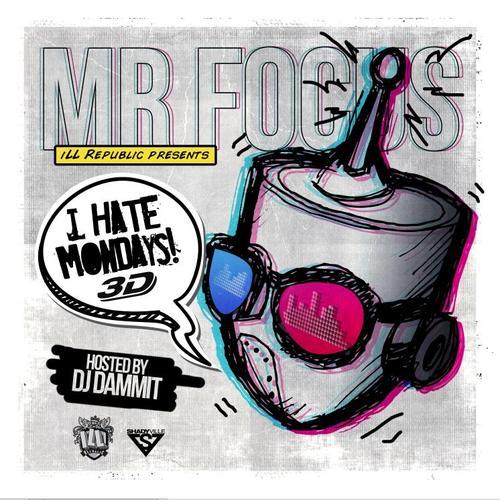 (ILL Republic) front man Mr. Focus is back with the 3rd installment to his classic series I HATE MONDAYS.
Checkout the 14 bangers from the upstate bully as well as the official videos for Gameboy & Dreamin after the break. Enjoy!
Follow Mr. Focus: Twitter | Facebook
1. (00:00:30) Mr. Focus - I Hate Mondays (Intro)
2. (00:03:15) Mr. Focus - Munni Bagz (Feat. Nicki Minaj)
3. (00:02:59) Mr. Focus - Amerika (Feat. Praise)
4. (00:04:01) Mr. Focus - My Crush (Feat. Maskerade)
5. (00:03:17) Mr. Focus - Dorm Room
6. (00:02:32) Mr. Focus - Just Breathe
7. (00:02:40) Mr. Focus - I Am King
8. (00:03:03) Mr. Focus - Rhythm of the Nite
9. (00:01:15) Mr. Focus - High Beems
10. (00:03:10) Mr. Focus - What I Need (Feat. Praise)
11. (00:03:04) Mr. Focus - Dream On
12. (00:03:04) Mr. Focus - Water
13. (00:03:22) Mr. Focus - Pass Me By
14. (00:02:38) Mr. Focus - Famous Future
15. (00:05:16) Mr. Focus & Giulietta - Vertigo (Remix) [Bonus]
How To DOWNLOAD