N'telligence - Black Boy Lost
Submitted by midimarc on Mon, 09/08/2008 - 4:49pm.
Dirty South | MIDIMarc | Mixtape Torrents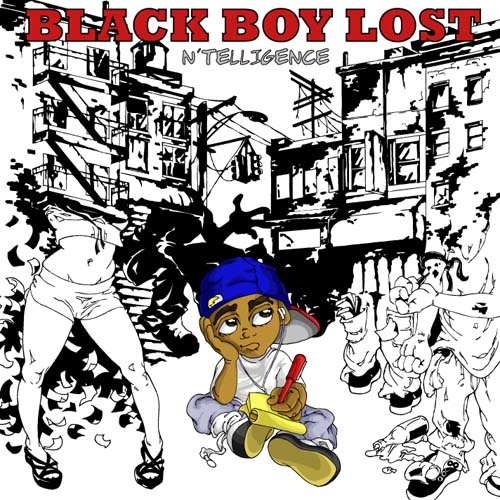 The album itself is simple amazing and is probably up on my top ten releases so far for this year. The rhymes are inspiring and the production is tight. MIDIMarc provides quite a few beats for the album, as well as, Clokwork, the Tin Men, and a track from Nicolay. Album artwork was done by Kevin Roche. We also get to hear the lyrical premier of MIDI Marc on the mic!
After you download the album, make sure to read my interview with N'Telligence. Dude's a great guy and has a lot of interesting things to say. Let us know what you think of the album in the comments!
1. The Awakening (Intro)
* Produced by Bobby Sixteens
2. Good Morning South Carloina (Let's Go)
* Produced by MIDI Marc
3. Jumpoff
* Produced by Nonseq of the Tin Men
4. The Rhythm
* Produced by MIDI Marc
5. Xtraordinary
* Produced by Clokwork
6. Let Me Run It (featuring Preach)
* Produced by Clokwork
7. The Green Grass Prophecy
* Produced by Clokwork
8. lovemusic.
* Produced by MIDI Marc
9. Video Chick
* Produced by Nonseq of the Tin Men
10. That's How You Feel
* Produced by Nonseq of the Tin Men
11. Celebration (featuring MIDI Marc)
* Produced by Mike S.
12. The Flood
* Produced by Clokwork
13. Monkey Shit
* Produced by MIDI Marc
14. Tried To Do
* Produced by Nonseq of the Tin Men
15. Black Boy Lost
* Produced by MIDI Marc
16. Sex, Drugs, and Rock 'n' Roll (Introducing Kevin Smith)
* Produced by MIDI Marc
17. N-Bomb (Bonus Track)
* Produced by Nicolay
18. Shittalkin' (Bonus Track)
* Produced by Clokwork
How To DOWNLOAD