OG Ron C Presents Fuck Action #44
Submitted by mfizzel on Tue, 06/06/2006 - 3:07pm.
Chopped & Screwed | OG Ron C | Mixtape Torrents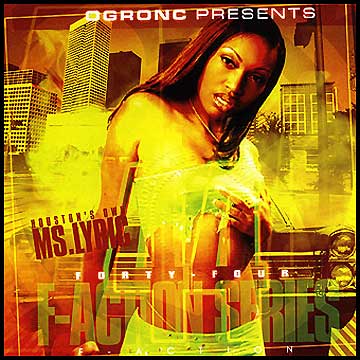 OG Ron C chops up another classic edition of the most popular screwed
mixtape series on MixUnit. With another round of the hottest chopped &
screwed R&B in the whole damn planet, FA44 brings you sexy & slowed
R&B remixes featuring Mary J Blige, Chris Brown, Paul Wall, Jamie Foxx,
Keyshia Cole, Chamillionaire, Ne-Yo, Trey Songz & Bun B, Chamillionaire.

1 - Love - Keyshia Cole
2 - Do What It Do - Jamie Foxx
3 - My Everything - Mary J. Blige
4 - Ghetto Girl - Jagged Edge
5 - So Sick - Ne-Yo
6 - So Sick Answer - Lil' Bit
7 - Stickwitu (remix) - Pussycat Dolls feat. Avant
8 - Girl - Paul Wall
9 - Be Without U - Mary J. Blige
10 - Hold U Down - Bun B, Trey Songz & Mike Jones
11 - Grown & Sexy - Chamillionaire
12 - Yo (Excuse Me) - Chris Brown
13 - Special Grils - New Ridahz
14 - We Should Be F**kin - David Banner feat. Kool Rod of Wreckin' Yard
15 - O Gizzle
16 - Torn - La Toya Luckett
How To DOWNLOAD