The Best Of Papoose - The Official Mixtape
Submitted by mfizzel on Thu, 06/22/2006 - 12:24pm.
East Coast | Mixtape Torrents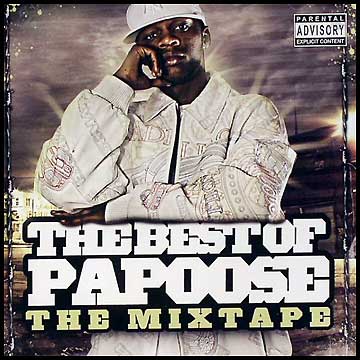 By far and away the most consistent and productive mixtape emcee
in the vast mixtape landscape, Papoose releases this retail-style
mixtape highlight reel. Recently signed to Flipmode Records, it's
only getting started.
Taking you through the extensive mixtape discography from the street
champ, this mixtape breaks down mixtape classics from the Brooklyn
rapper. Crowned the Underground Mixtape Artist of the Year last year
after releasing a handful of mixtapes, the count is now 10 and counting.
This mixtape features classic freestyles and tracks from Papoose with
guest appearances from Nas, Ghostface, Remy Martin, DJ Green Lantern,
Mike Jones, Paul Wall, Bun B, J.R. Writer, Maino and more.

1 - Born In NYC
2 - Mother Nature feat. Razah
3 - Corner Stone [produced by DJ Green Lantern]
4 - No Competition feat. Remy Martin
5 - Who You Know feat. Mike Jones
6 - Ridin' Shotgun feat. Paul Wall
7 - Sharades
8 - License To Kill feat. Prodigy
9 - NYC Drama
10 - We Are The Streets feat. Bun B, Maino & WC
11 - Body Bluffin'
12 - In The Bushes feat. Ghostface
13 - Never Come Back feat. Nas
14 - Style Warz feat. J.R. Writer
How To DOWNLOAD