Clinton Sparks & KO The Legend - I Am Not You Rapper
Submitted by mfizzel on Mon, 09/08/2008 - 4:55pm.
General | Mixtape Torrents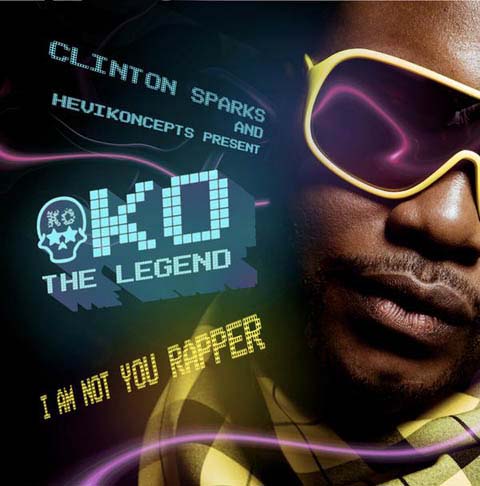 You know Clinton Sparks only releases quality tapes, here he collaborates with
KO The Legend out of Los Angeles, CA.
A+ production, definitely worth checking out.
Sample 2 tracks: KO Intro & KO Feat Lil C - Shiny Disco Balls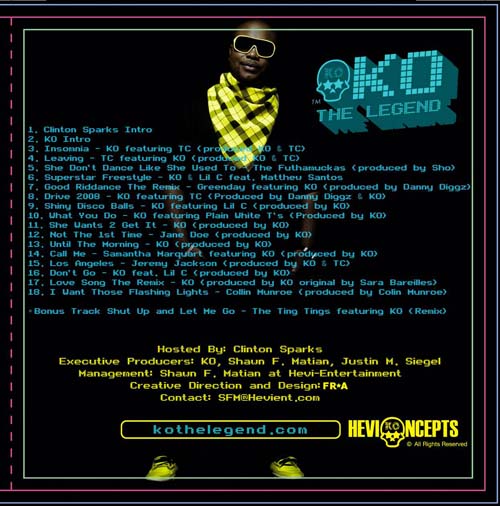 1 Clinton Sparks Intro
2 KO Intro
3 Insomnia - KO Feat TC (Produced By KO & TC)
4 Leaving - TC Feat KO (Produced By KO & TC)
5 She Dont Dance Like She Used To - The Futhamuckas (Produced By Sho)
6 Superstar Freestyle - KO & Lil C Featt Matthew Santos
7 Good Riddance The Remix - Greenday Feat KO (Produced By Danny Diggz)
8 Drive 2008 - KO Feat TC (Produced by Danny DIggz & KO)
9 Shiny Disco Balls - KO Feat Lil C (Produced By KO)
10 What You Do - KO Feat Plain White T's (Produced By KO)
11 She Wants 2 Get It - KO (Produced By KO)
12 Not The 1st Time - Jane Doe (Produced By KO)
13 Until The Morning - KO (Produced By KO)
14 Call Me - Samantha Marquart Feat KO (Produced By KO)
15 Los Angeles - Jeremy Jackson (Produced By KO & TC)
16 Dont Go - KO Feat Lil C (Produced By KO)
17 Love Song The Remix - KO (Produced By KO)
18 I Want Those Flashing Lights - Coliln Munroe (Produced By Colin Munroe)
How To DOWNLOAD