Hoodz - Boosie & Webbie Baton Rouge Gorillaz (DVD)
Submitted by trillondeck on Thu, 12/18/2008 - 7:57am.
Dirty South | Mixtape Torrents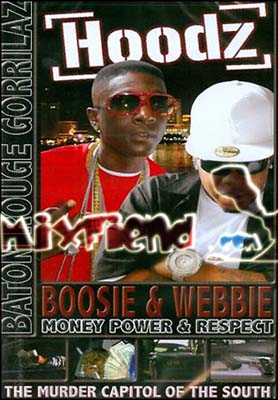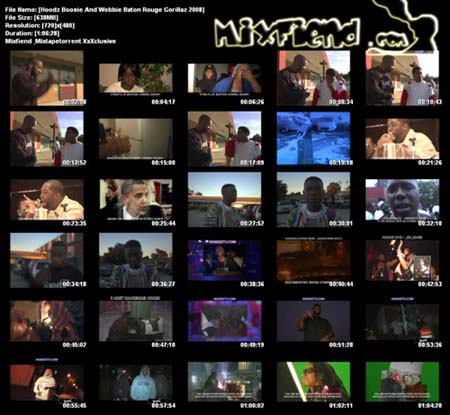 Download VLC Media Player (Free) to watch this DVD
Hoodz DVD is back again, hitting you with their third DVD this month (first came their Obama election special edition, then came their Shawty Lo "Battle For ATL&quotwink.gif with this bangin' new EXCLUSIVE DVD bout 2 of the realest: Boosie and Webbie.
Hoodz DVD has been the most consistent DVD magazine in the game in 2008, dropping more than 10 DVDs, including some bangin' ass classix alongside the likes of Lil' Wayne, T.I., 50 Cent, Young Jeezy, taking you to the hood of your favorite rappers to see what's it was like for them on the come up and what their hood is all about now.
This time HOODZ DVD takes a trip to Baton Rouge to the hoods of two of the South's most popular rappers, taking you to the home of Lil' Boosie and Webbie with this ride out to Baton Rouge, Louisiana. Down the road from Ratchet City, these two boys are two of the Trillest young rappers coming out the south and 2007 and 2008 were huge years for Boosie and Webbie.
How To DOWNLOAD