Hoodz - T.I. The King (DVD)
Submitted by trillondeck on Thu, 12/18/2008 - 8:05am.
Dirty South | Mixtape Torrents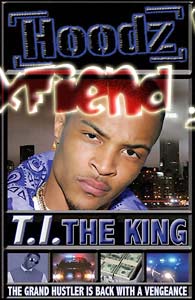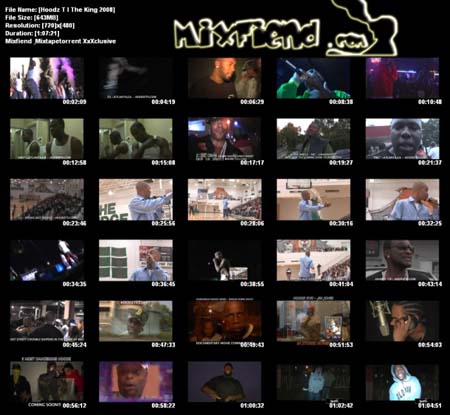 Download VLC Media Player (Free) to watch this DVD
T.I. The King, is yet another journey through Americas urban streets. Shot in hi-quality video and film with a documentary style. Hoodz DVD Magazine delivers reality with a cinematic like arc. Witness life in the different hoods across America: North, South, East and West.
T.I. The King drops you into the raw streets of Bankhead. T.I. is regaining his leverage in the streets and the Hip Hop industry as he battles constant attacks from Shawty Lo and his crew. Get front row seats as Hoodz takes you where others are too afraid to go. Action packed and informative, The King brings you exclusive footage that follows T.I. on his paper trail from rap stardom to federal prison. Witness hood life live and uncut as this DVD takes you deep into some of Atlantas meanest streets. Bonus footage includes exclusive, behind-the-scenes on T.I.s federal case and the recent murder of his best friend. Hoodz also gives you exclusive trailers from the forthcoming editions of "The American Hoodz Series" which takes you on a journey through the most dangerous streets in America.
As always, Hoodz shot The King in high-quality video and filmed it in a pre-documentary style, delivering reality with a cinematic style-like arch. The "Grand Hustler" T.I. is back with a vengeance and be sure to cop The King today.
How To DOWNLOAD