Big Mike & DJ Thoro - Follow The Leaders 3
Submitted by mfizzel on Sun, 01/10/2010 - 10:12am.
General | Big Mike | DJ Thoro | Mixtape Torrents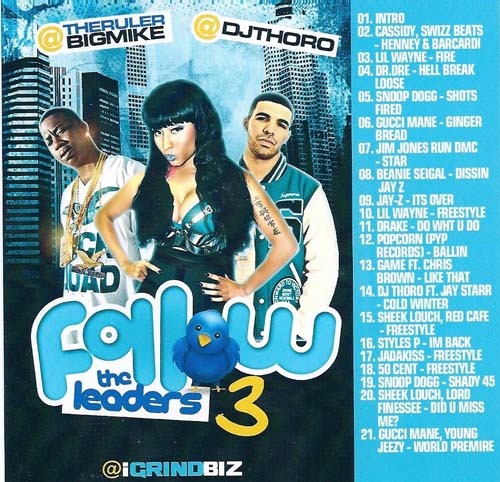 YOU KNOW WHERE YOU GOT IT FIRST
This release is a hot mess, 21 tracks on front cover, 27 tracks on the
unofficial looking inside cover and 30 tracks on the tape.
Tracks aren't tagged because there's no official track list.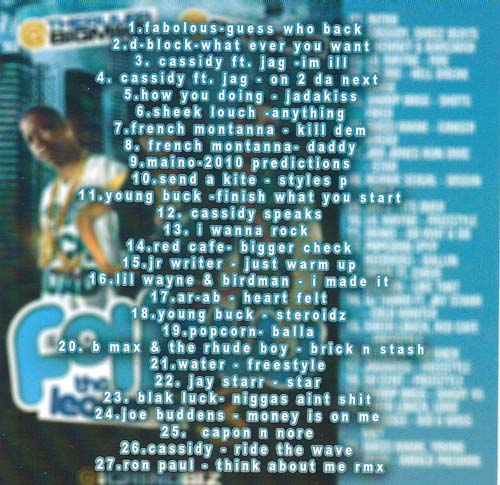 How To DOWNLOAD