DJ Kay Slay - R&B Models Part 6
Submitted by mfizzel on Fri, 06/30/2006 - 2:23am.
R&B | DJ Kay Slay | Mixtape Torrents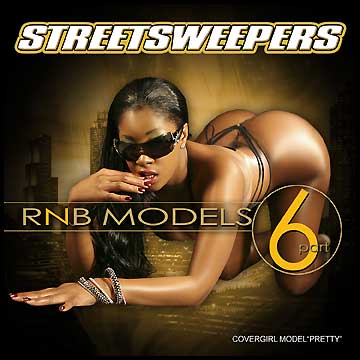 Full-time DJ and part-time model scout DJ Kay Slay brings you the sexy 6th
edition of the mouth-watering RNB Models R&B mixtape series. Bringing some of
the hood's sexiest models from in front of the camera to in front of the nation's
mixtape audience, this CD attracts the scantily-clad cover-girl/video vixen 'Pretty'
and her money-maker.
Hosting this mixtape, Pretty joins The Drama King to bring you all-new and
exclusive R&B from the game's biggest names. This mixtape features new tracks,
remixes, slow jams and R&B club anthems from Akon & Papoose, Beyonce & Jay-Z,
Joe, Busta Rhymes & Rick James, Gnarls Barkley, Mary J. Blige, Janet Jackson &
Nelly, Nelly Furtado & Rick Ross and more.

1 - Star Cars Advertising
2 - Ghetto Soldier - Akon feat. Papoose
3 - Turn Off The Lighs - Jay-Z feat. Mary J Blige
4 - Deja Vu-Beyonce feat. Jay-Z
5 - Sexy Girl - China Black & Papoose
6 - Ghetto Stories - Remix - Cham feat. Akon
7 - Where You At - Joe feat. Papoose
8 - In The Ghetto feat. Busta Rhymes & Rick James
9 - Like Me - Joe feat. Young Buck & Tony Yayo
10 - Sexy Lady-Neyo feat. Joe Budden
11 - Call On Me - Janet feat. Nelly
12 - Torn-Remix- Letoya Luckett feat. Rick Ross & Mike Jones
13 - Been Through The Storm - Busta Rhymes feat. Stevie Wonder
14 - Little Girl - Demi feat. Remy Ma
15 - So Good - Remy Ma feat. Neyo
16 - Gotta Be Me Chelasea feat. Papoose
17 - Spend A Night - Donell Jones
18 - The One You Need - Megan Rochelle feat. Fabolous
19 - Crazy - Gnarls Barkley
20 - Why You Wanna - T.I.
21 - Bossy - Kelis feat. Too Short
22 - Premisuous Girl remix - Nelly Furtado feat. Rick Ross
How To DOWNLOAD