DJ Spinna - Best Of Sade Mix
Submitted by mfizzel on Thu, 05/28/2009 - 9:15am.
Classic / Old | Mixtape Torrents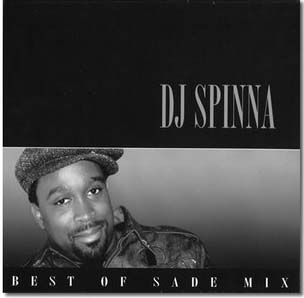 Some dj's may not have the name of a Kid Capri or Clue,but they still may end up
being one of your favorites. That title fits when it comes to describing my man
DJ SPINNA. Repping Brooklyn to the fullest,SPINNA is no stranger to the game.
He's been killing the house remix side for a minute,now he dropped a timeless
best of Sade mixtape.
-DJ Mars | HistoryOfMixtapes.com
How To DOWNLOAD