Dirty Harry - Magnum Force (Remastered - Collectors Edition)
Submitted by mfizzel on Tue, 06/20/2006 - 1:55pm.
Classic / Old | Dirty Harry | Mixtape Torrents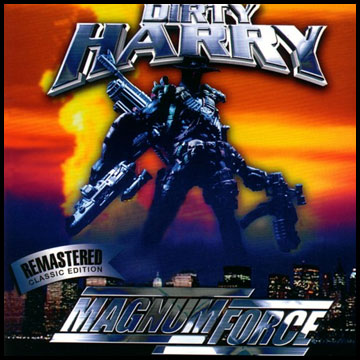 This 2001 release is another re-mastered mixtape for your Dirty Harry
Collection, with the crazy creativity & turntable skillz that defines a Harry mix.
This joint has DH exclusives and blends feat. Jay-Z & Snoop, Nas, Nelly,
Tupac, Busta Rhymes, Nate Dogg, Dr. Dre, Jadakiss, Aaliyah, Foxy Brown,
M.O.P., Beyonce, P. Diddy, Too Short, Redman and many more.

1 - Magnum Force Intro - "Rap Figures" I
2 - Jagged Edge feat. Nelly - Where The Party At b/w Mac Bitch's "Dirty Style" (DH remix)
3 - Nate Dogg feat. Nas - The Good Life (DH remix)
4 - Jay-Z feat. Snoop Dogg - H to the I.Z.Z.O. (DH remix)
5 - Busta Rhymes, Kerry Brothers & Rampage - Falling (DH remix)
6 - Jadakiss - Is We Fuckin' Or What
7 - Missy - One Minute Man (DH Neptunes blend)
8 - Tupac - Thug 'N Me (DH remix)
9 - Foxy Brown - I Taste Just Like Candy
10 - You Remind Me (DH Rising blend)
11 - Magnum Force - "Rap Figures" II
12 - Kerry Brothers feat. Famosa & Truck Turner - Picture Me Falling Off
13 - Dr. Dre - Up In Smoke (DH mix)
14 - Jadakiss - Knock Yaself Out
15 - Tyrese - I Like Them Girls b/w POV beats (DH remix)
16 - Magnum Force - "Rap Figures" III
17 - Aaliyah - Need A Resolution b/w Jadakiss - We Gon Make It (DH remix)
18 - Foxy Brown - 730
19 - M.O.P. - Death Row (DH mix)
20 - G Dep - Fuck On The First Night
21 - Destiny's Child feat. Missy - Bootylicious b/w Eve beats (DH remix)
22 - Foxy Brown - Gangsta
23 - Tupac - Until The End of Time (DH Lil' Ghetto Boy remix)
24 - Sunshine Anderson b/w DJ Clue beats (DH remix)
25 - Redman - Let's Get Dirty (DH remix)
26 - P. Diddy - I Don't Know (DH blend)
27 - "Rap Figures" IV
28 - Too Short Outro
How To DOWNLOAD