Dirty Harry - Rapid Fire [Remastered Collectors Edition]
Submitted by mfizzel on Mon, 07/03/2006 - 6:40pm.
Classic / Old | Dirty Harry | Mixtape Torrents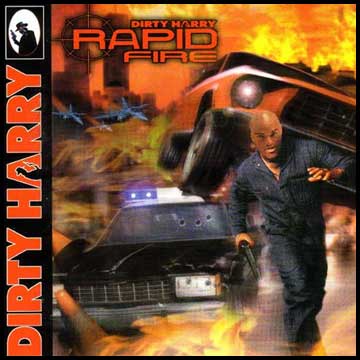 Dirty Harry bombs on this pre-2000 mixtape with a flurry of blends &
exclusive Harry mixes. Part of the remastered collection, this mixtape
(circa 1999) featured 3 blazin' Biggie blends, PLUS blends with Dr. Dre,
Brandy, Nas & Nature, DMX, Missy - also, exclusives mixed Harry-style.

1 - Rapid Fire Intro
2 - Rap Figures (Cash Money)
3 - Notorious B.I.G. - Feel The Funk
4 - Brandy feat. Da Brat b/w N.O.R.E. beats
5 - DMX - Catz Don't Know (Harry mix)
6 - Notorious B.I.G. - Something Big (verse)
7 - Nas & Nature - Jungle Music (Harry mix)
8 - Janet Jackson - Let's Wait Awhile
9 - Rap Figures (Let Me Ride 2000)
10 - Harry Accapellas b/w Nas beats
11 - Female Rap Figures
12 - Terrory Squad - Tell Me What You Want
13 - Coko - Sunshine
14 - Dr. Dre - Still D.R.E. (Harry mix)
15 - Jesse Powell feat. Da Brat - Bout It, Bout It
16 - TLC - Unpretty b/w Swizz Beats
17 - Eve feat. DMX - Dog Match
18 - Notorious B.I.G. - Who Shot Ya 2000
19 - Missy feat. Nas & Eve - Hot Boys (Harry mix)
20 - Straight Outta Compton (Rap Figures)
21 - 112 - Love You Like I Do b/w "It's Mine" (Mobb Deep)
22 - Raekwon (verse)
23 - New Edition b/w "What You Think Of That" (Memphis Bleek)
24 - Nas - Nastradamus
25 - In Debt To You b/w "Simon Says" (Pharoah Monch)
** PLUS: Bonus Tracks from Dirty Harry
How To DOWNLOAD