Dub MD & Illmind Presents - Blaps, Rhymes & Life Vol 2
Submitted by mfizzel on Mon, 02/02/2009 - 10:12am.
Remixes | Mixtape Torrents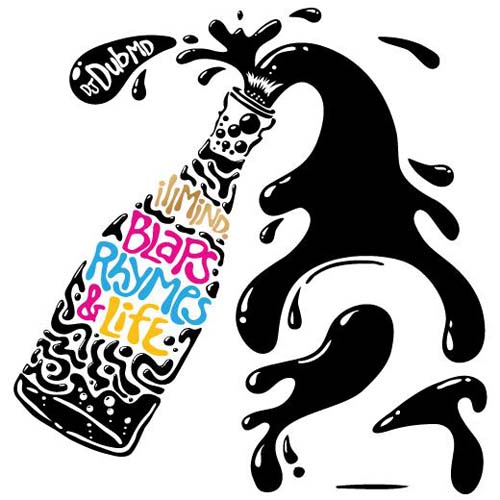 The official "Blaps, Rhymes & Life" mixtape series is back! Dub MD and super
producer Illmind re-connect for a second time to bring you another exclusive
free mixtape project, "Blaps, Rhymes & Life Vol. II" is a 22 track digi-zip
packed full of classic illmind production. This time around the mixtape features
established artists such as 50 Cent, Eminem, Scarface, Talib Kweli and Heltah
Skeltah, as well as featuring a whole host of up and coming artists from the
likes of Bambu, Megaciph, Above Ave and Grynch just to list a few.
Illmind is also set to release a couple of studio albums in 2009 with the debut
LP from his group Fortilive consisting of emcees Mushmouf and Slo-Mo, the
project will be dropping sometime in 2009 via Myx Music. Also lookout for his up
coming new instrumental album which is due for release this year aswell, for
more information and updates, check out www.illmind.biz and
www.blapsrhymesandlife.com.
Also be on the lookout for Dub MD dropping some new artist mixtapes in 2009, as
he collaborates once again with Nametag for the follow up to "Classic Cadence
Vol. 1" with Volume 2. Along with releasing projects with a posse of emcees
including Spectacula, Access Immortal, Cyrano aka Cy Yung, Zero Star, Junesflow
and more, keep it locked!
01.) Mic Legacy - Larry Davis (Produced by Illmind)
02.) D-Black - Hold Up (Gangsta Shit) (Produced by Illmind)
03.) 50 Cent - Who Run It (feat. Eminem, Cashis & Lloyd Banks) (Produced by
Illmind)
04.) Heltah Skeltah - So Damn Tuff (feat. Buckshot & Ruste Juxx) (Produced by
Illmind)
05.) Scarface - It's Not A Game (Produced by Illmind)
06.) Thoth - MA To The West (feat. Oh No) (Produced by Illmind)
07.) Naps N Dreds - Bully! (feat. Kool G Rap) (Produced by Illmind)
08.) Diamond D - Don't Beg (Produced by Illmind)
09.) Pumpkinhead - Of The Same Air (feat. Talib Kweli) (Produced by Illmind)
10.) Fortilive - Trunk Pop Music (Produced by Illmind)
11.) Project Heights - Champion (feat. Rakaa Iriscience & Noelle Scaggs)
(Produced by Illmind)
12.) Sleek - Hi New Orleans (Produced by Illmind)
13.) Che Grand - Streets (Produced by Illmind)
14.) Starrs & Murph - Damn (Produced by Illmind)
15.) Bambu - Quit (Produced by Illmind)
16.) Above Ave - Root Of All Evil (Wake Up) (Produced by Illmind)
17.) Grynch - A Dream Undeferred (Produced by Illmind)
18.) Kingdom (The Movement) (Swaggerboy, Kilo & Problem Child) - Heartache
(Produced by Illmind)
19.) Naturel - Love To The World (Produced by Illmind)
20.) Blitzkrieg (Bee Lavish, Quayluds, D-Minus & Contra) - Ruling Elite
(Produced by Illmind)
21.) Megaciph - War (Produced by Illmind)
22.) Mister RP - Diamonds Aren't Enough (Produced By Illmind)
How To DOWNLOAD