DJ Noodles & Akon - The Freedom Mixtape
Submitted by mfizzel on Fri, 10/31/2008 - 10:52am.
R&B | DJ Noodles | Mixtape Torrents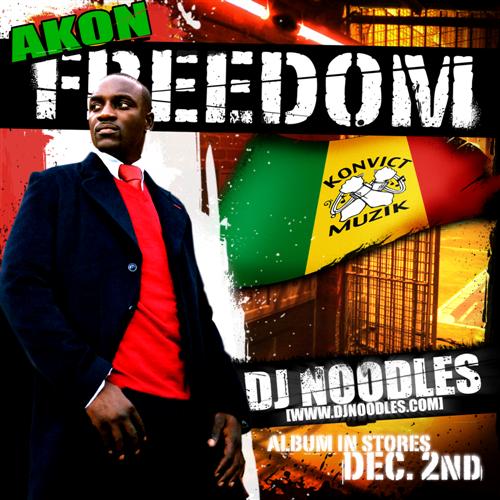 DJ Noodles teams up with international superstar AKON and Konvict Muzik
to deliver the official "Freedom" Mixtape, to help fans gear up for
the release of Akon's third studio album, "Freedom" hitting stores
December 2nd!
"The Freedom Mixtape" is DJ Noodles' first order of business after
joining Konvict Muzik as the label's official DJ. Featuring exclusive
first listens to songs from the "Freedom" album, unreleased exclusives,
DJ Noodles remixes, and appearances from the whole Konvict fam, the
"Freedom" mixtape is a must listen for Akon & DJ Noodles fans everywhere!
01 Take It Back Intro
02 I'm So Paid (Remix)
03 Clap Again
04 Hustler's Story (Prod. Dj Noodles)
05 Certified (Remix)
06 Best Of Both Worlds (Noodles Mix)
07 My Dream (Noodles Mix)
08 Against The Grain
09 Gun In Hand (Noodles Mix)
10 Dangerous (Remix)
11 I'm So Fly
12 Right Now (Na Na Na)
13 Bonus Right Now (Na Na Na) Remix
How To DOWNLOAD